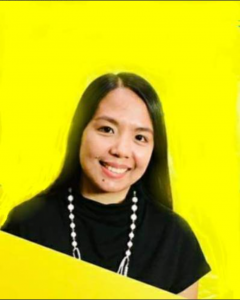 The trading business of Cherrylyn Morales was just beginning to flourish when she was forced to stop her operations for a month in compliance to community quarantine protocols. 
"I started  Morales Trading and Services in 2017 with just me and my husband working in a makeshift office in our house. We started selling cleaning materials and eventually landed bigger supplier contracts with airlines and malls. We also supplied masks, alcohol, and sanitizers," Cherrylyn shared. 
Although her products were deemed in demand during the quarantine period, Cherrylyn was left without operating capital because all her receivables piled up.
"We were not able to collect our receivables because the businesses of our clients were all closed. There were also the fear of getting sick if we go out collecting payments. So we just decided to temporarily stop our operations," Cherrylyn related.
Innovative that she is, Cherrylyn resorted to utilizing online selling platforms and even started sending proposals to different companies to expand her market.
"I knew that venturing online will require additional capital. Luckily, we found Bayanihan CARES on our Facebook timeline," Cherrylyn shared.
Cherrylyn decided to use her loan amount to expand her business, explore new products, and venture into the food business. 
"Yung pagiging negosyante, mahirap siya sa simula. It takes a lot of hard work at minsan kahit gaano ka man magsumikap meron pa din mga pagkakataon na di basta-basta kayang lampasan. Kumapakit nalang kami kay Lord and we just looked on the brighter side of things. Pray lang talaga kami that He will connect us to the right people and opportunities like how we chanced upon Bayanihan CARES on Facebook," Cherrylyn concluded.